So you're moving into a new home and after making all the payments, you don't have a lot left to do all the decorating to make the house what you had in mind. Well, worry not, you're not the first one to be in such a situation. Thanks to the creative minds of previous home owners who found themselves in a similar situation as well as experts, there are ideas that you could actually borrow. Not only will they allow you to work with your shoe string budget, they will also let you capture that dream home idea you had and make it a reality.
Repaint
Never underestimate the power of a fresh coat of paint! It might be one of the cheaper endeavors when it comes to remodeling and design but painting also happens to have one of the most dramatic effects. By all means, you want to come to a house that has freshly painted walls but that might not be a very good idea. The reason is, you will have to work all pieces to fit the color of the paint. If you opt to have the pieces first then blend your paint with the theme, you will save yourself a potential repainting job.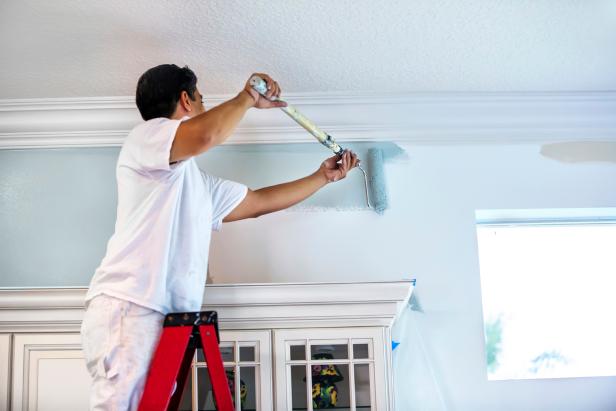 Reach out to friends and family
This is where you stand to make a big saving. All those friends and family can come in handy. Whether it is moving things, repainting or getting some DIY jobs done, family and friends offer you free labor and if it's not free, then it is more affordable than what you would spend with alternative options. The best thing about bringing in friends and family is that you not only get the added muscle but their respective expertise.
Shop at second-hand stores
Shopping at second hand stores is something that takes time and patience. However, it saves you time. You can get vintage and highly impressive pieces as such shops. You just have to be patient and cover your ground exhaustively. Thrift stores, consignment shops, rummage sales by churches or even online auctions are all very formidable options when you're looking for creative places to get top of the line furniture at rock bottom prices.
Wait for sales and discounts
If you don't want to go for the second-hand option, then the other option that will also save you money is going for discounts and sales. The only problem is going to be the fact that these require a lot of research and patience. Not all shops and outlets have discounts all the time and especially for the item that you might be looking for. However, with a little luck and patient, you can also score some big savings with sales and discounts as well.
Putting together your dream home will require you to have an open mind so that you can save. Solutions like reusing items that you previously had might not sound so savory but they will save you money and get the job done. Also, try not to go for the Mix and match approach. The mixing is okay but not the matching. Buying an entire set of sofas, matching linen and everything is not cheap and also happens to be very boring to the eye. With mixing you can bring together different pieces all of them working towards the same goal of a great looking home.